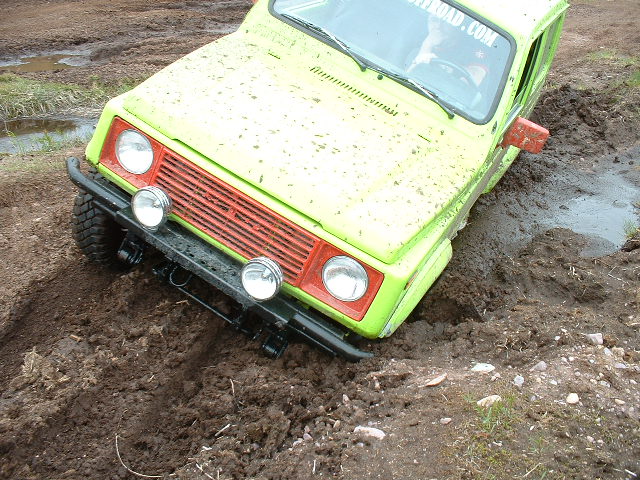 This run took place at Petty Harbour, Lots of Bog, great for getting our rigs bogged up, and bogged down-if your not lucky. Well this run consist of a nice bog hole, you have to pick a good drive line here if you want to get through without sticking your rig, unlike me I don't care, I will try to go anywhere. Then there is a little rock climb, nice spot for the beginner to learn how to negotiate a good drive line, if you have some trouble, thats what were here for to help out. Good trail for some fun in da bog.
I"M STUCK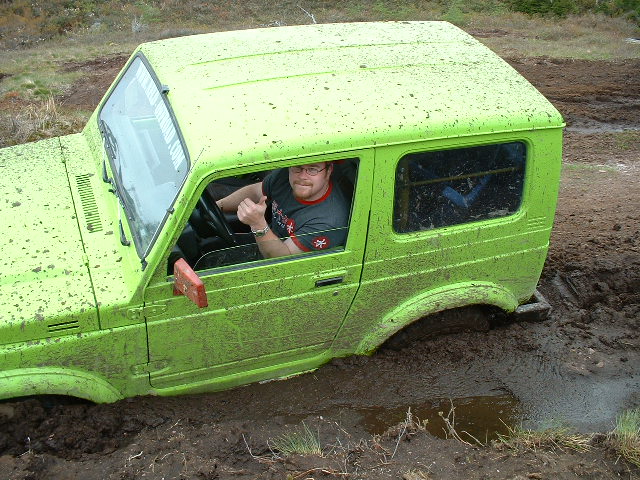 it's a jeep,, and poor Paul is stuck,, got get
rubber under there Paul, then ya will be fine!