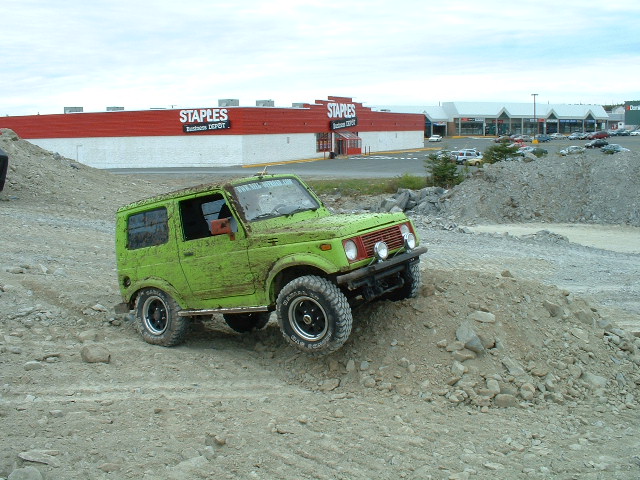 YES THE SWAY BAR IS STILL THERE
The Color of the Suzuki is Slime Green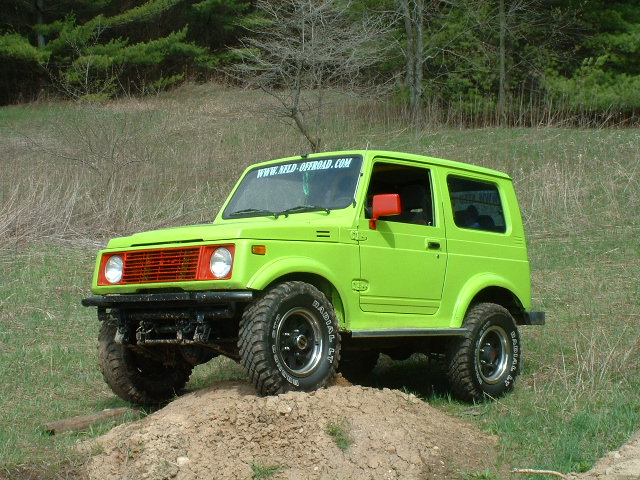 The Suzuki has been modified with a GTI Swift 1300 engine. Big improvment on power and great for offroad use. Ask any questions about the mod's I will gladly help!!
Playin in a dirt pile, in Mt. Pearl, Newfoundland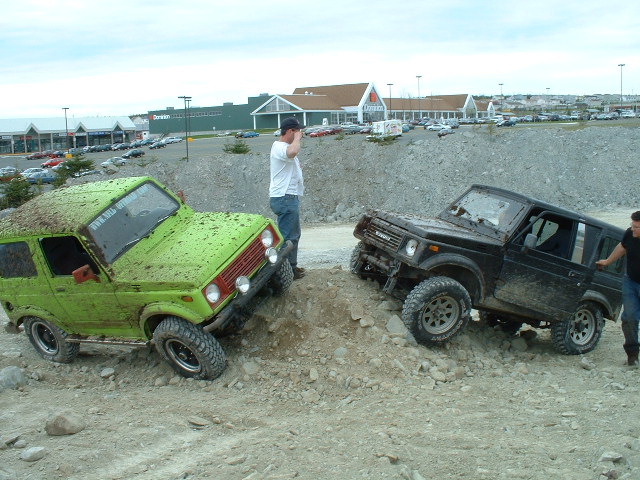 Pic was taken June 9/02
STUCK FOR 1 1/2 HR, GOT TO LOVE THE BOG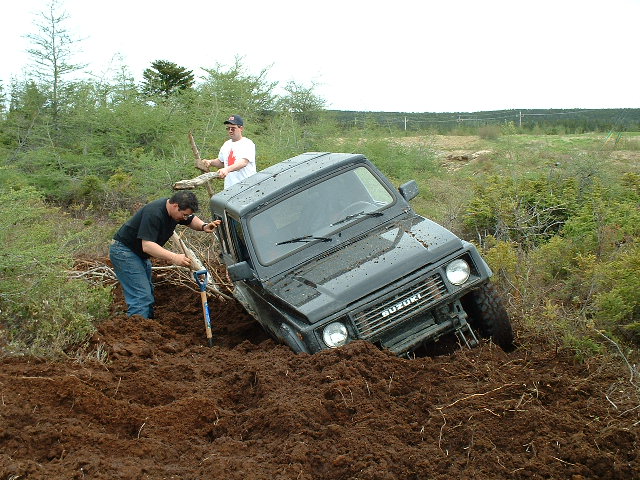 TOUGH DAY ON THE TRAIL. BURNT CLUTCH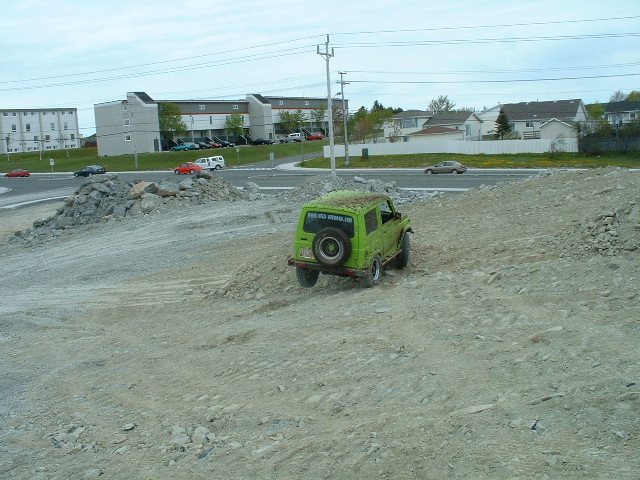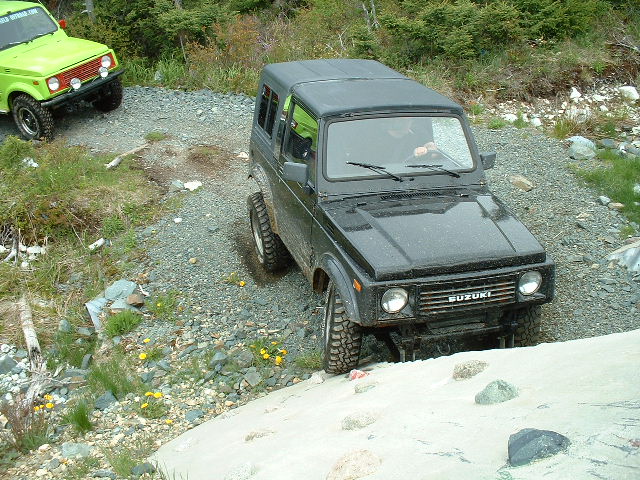 BLONDE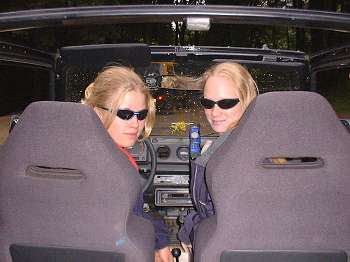 SUZUKI BLONDE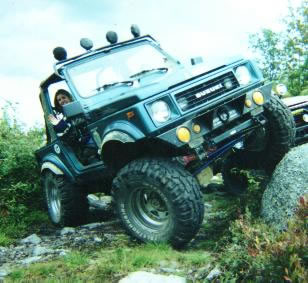 THIS TUNNEL TRAVELS UNDER THE TRANS CANADA HIGHWAY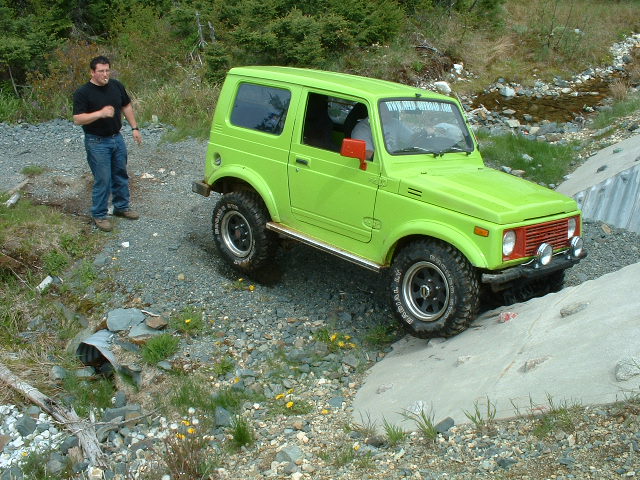 THE LUMBER JACK
GOD LOVE HER, SHE GOT US OUT OF A JAM
NICE FLEX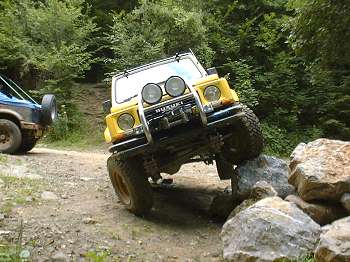 IF JEEPS CAN ZOOKS CAN
Interested in a lift kit and other optional hardware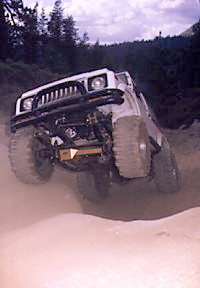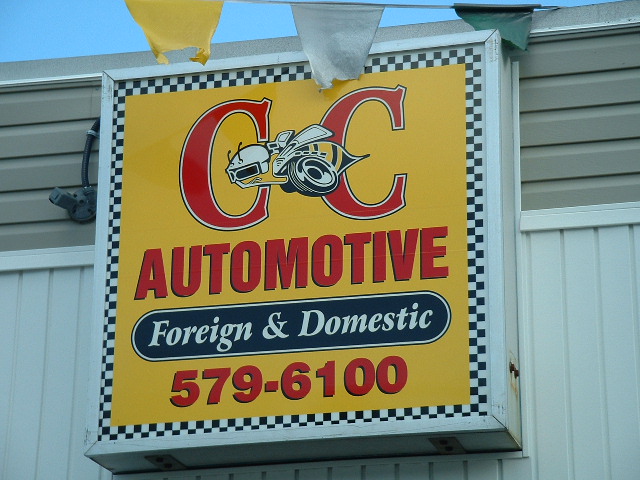 If your ever in St. John's Newfoundland, and you have vehicle problems, or just to get an oil change be sure to check with C & C automotive located on Merry Meeting RD. , Trust me I've been at every service station in the city. I would reccomend this shop to my worst enemy. Great shop rates, and they don't shag arround. Drop by talk to Chris or Christian, they have an extensive knowledge of domestic and imports.
CHECK OUT THAT HAPPY FACE!!!!!!!!!!!!!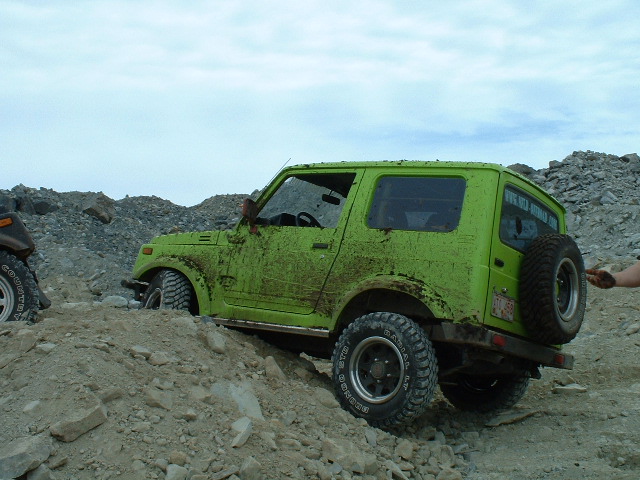 BLAIRS PRIDE AND JOY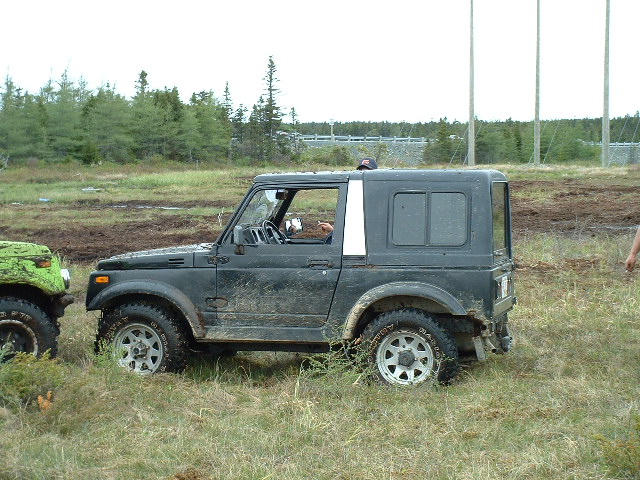 CAMOUFLAGE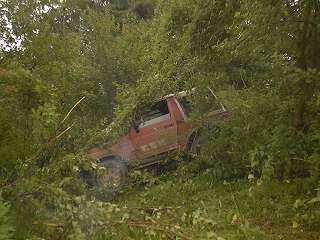 WHEN WHEELIN, ALMOST ALWAYS ONE WHEEL
OFF THE GROUND
THATS CORY IN HIS YELLOOOOOOW TRACKER
GOT TO CHECK THOSE VITAL FLUIDS
GO TO PAGE 1- Pics of My Suzuki , various other pics of friends rigs